Services with fibroscan technology
• Gastroenterology • Colonoscopy • Endoscopy • Hepatology • May biopsy
It is a non-invasive technology that quantifies fibrosis (scars) and the amount of fat in the liver.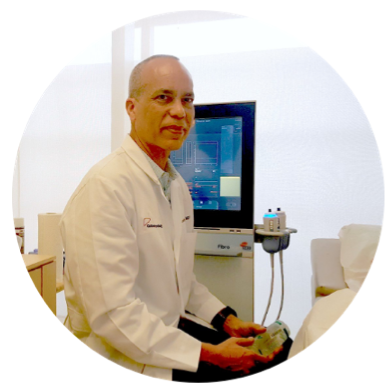 • Quick, unique, efficient and completely pain-free test.
• You must fast for 3 hours before the exam.
• It lasts approximately 15 minutes and the results come out instantly.
• Each technician has the preparation and certification for the execution of the test.